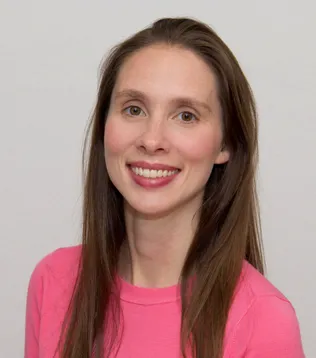 JESSIE HOFFMAN, DMD, MS
Owner, Board Certified Pediatric Dentist
Education:
Carnegie Mellon University, BS in Chemistry, graduated with University & Departmental Honors
Harvard School of Dental Medicine, DMD, graduated cum laude
The Ohio State University/Nationwide Children's Hospital, Masters of Science in Dentistry, Chief Resident
Diplomate of the American Board of Pediatric Dentistry
Dr. Jessie was a graduate of North Allegheny High School in Wexford, PA. She knew at a young age she wanted a career in healthcare, particularly a pediatric field. The focus of Dr. Jessie's dental education from the Harvard School of Dental Medicine was that oral health is a part of overall health. That viewpoint is reflected in the unparalleled medical training graduates from the dental school receive as they are enrolled in the Harvard Medical School for the first two years with the medical students (Except the dental students also have extra dental classes, too!). This extensive medical knowledge has been particularly important for Dr. Jessie as a pediatric dentist to enable her to consider all aspects of a child's health when providing treatment, as well as being a preferred provider for patients with special healthcare needs. During her time in dental school, Dr. Jessie co-founded a dental student-run free pediatric dental clinic for underserved youth, as well as performed research published in the journal Pediatric Dentistry, investigating access to care issues for children with special healthcare needs. These experiences helped create the foundation for Dr. Jessie to further develop her skills and passion for pediatric dentistry.
Dr. Jessie continued her education at Nationwide Children's Hospital in Columbus, OH, one of the top children's hospitals in the country, where she earned her certificate in pediatric dentistry under the instruction of world-renowned leaders in the specialty. While in residency, Dr. Jessie acted as a Chief resident and also earned a Master's of Science in Dentistry from The Ohio State University. Dr. Jessie continues to practice evidence-based dentistry demonstrated through completion of the rigorous board certification process and maintenance of diplomate status, yearly continuing education courses, and membership in local journal clubs as well as the American Dental Association and American Academy of Pediatric Dentistry.
After residency, Dr. Jessie and her husband returned home to Pittsburgh to raise their family. She has spent the last eleven years in private practice as well as acting as a part-time Clinical Assistant Professor at the University of Pittsburgh School of Dental Medicine. In 2020, Dr. Jessie decided it was the perfect time to start building her own dental practice, then COVID-19 hit. While plans were delayed a few months and there were new unexpected challenges, she has been proud to be providing the type of dental home for all children that she would want for her own family.